January 1, 2016 Hydrotillates became a member of the Lithuanian Engineering Industries Association.
​Logimat scissor lift
Logimat scissor lift is designed exclusively for loading or unloading goods that are brittle or otherwise safe to be loaded. As the lift platform has a horizontal stroke, a direct bridge is made on both sides of the platform (both in the trailer and in the storage), i.e. there is no barrier in which obstacles arise, difficult to transport heavier loads, which results in shocks and damage to the cargo, breaking of the lift wheels, tired personnel, longer loading times.
​



​Ramp with lifting function

This is an alternative to scissor lifts. The advantage is that the machine also performs the ramp function as well. In this case, if the floor level of the warehouse is considerably higher than the trailer from which the heavy goods are to be landed, this device is perfectly suitable. Loading Algorithm: The ramp is mounted on the trailer floor. The manual trolley enters the trailer and loads are loaded. The trolley with the load through the bridge is stretched on the front of the ramp (it is not necessary to fully pull up to the floor level of the warehouse). Then the platform is lifted up to a horizontal position that coincides with the floor level of the warehouse and the load is easily removed from the ramp.
​
​​June 12, 2018 we are taking part in heavy industrial technology exhibition Techindustry in Latvia.
​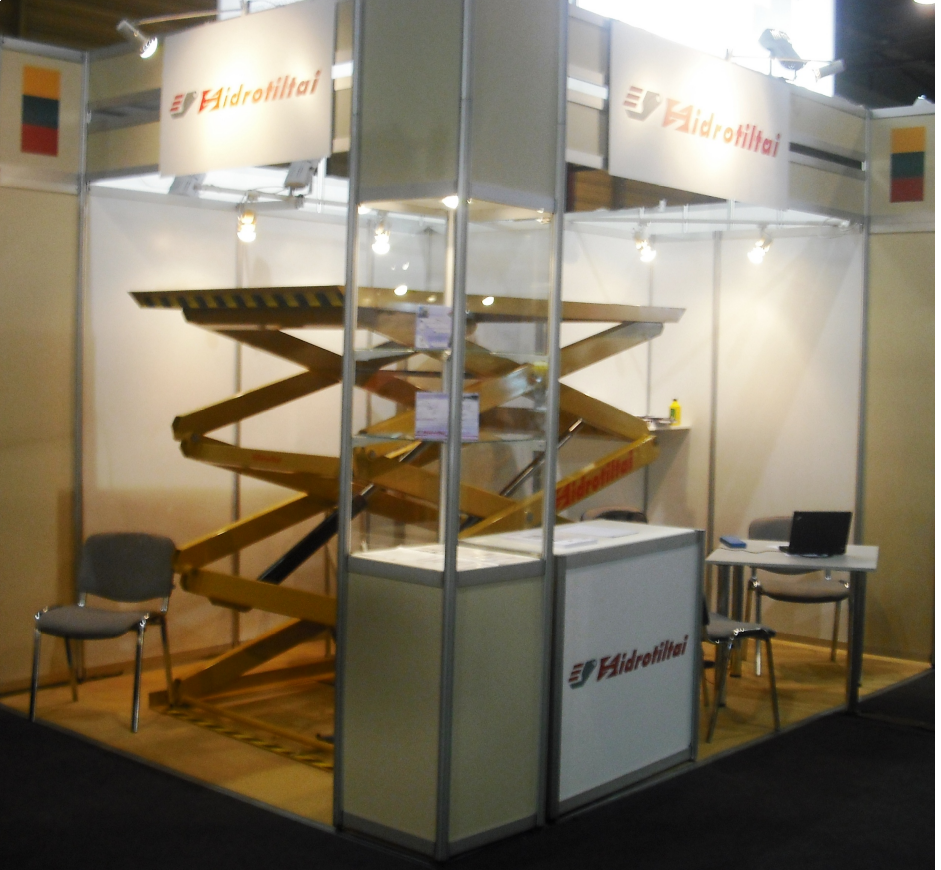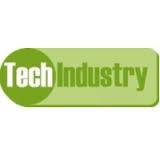 ​
​
​March 14, 2017 We take part in logistics and loading technologies at Logimat in Stuttgart.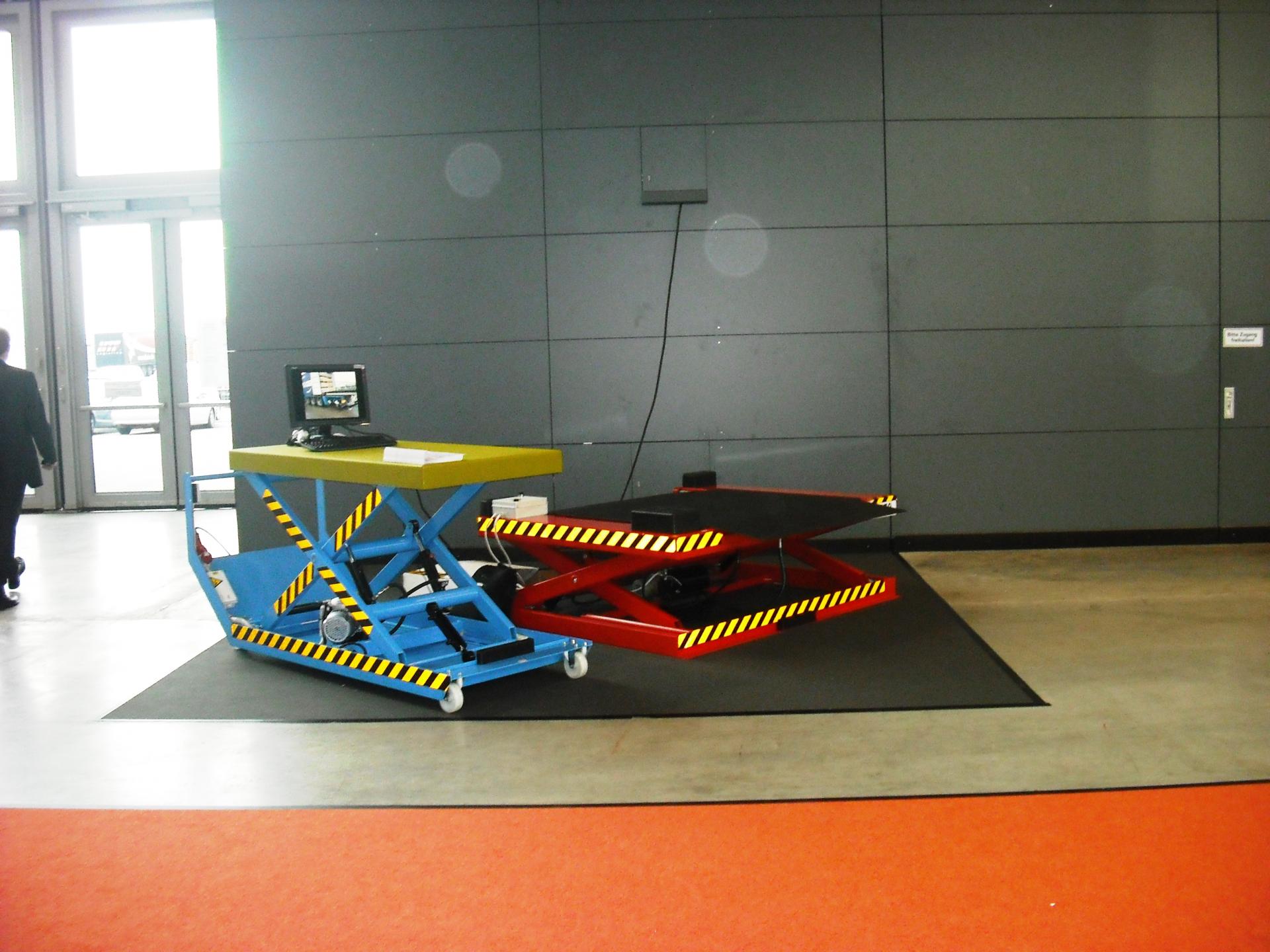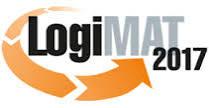 ​
​
​
​February 3, 2017 Hidrotiltai became a member of Directindustry Portal.
​
​
​
​Hidrotiltai designed and installed a hydraulic kit for mechanical ramps.

UAB Kauno vaisių daržovių prekyba storage of mechanical ramp springs, having lost the necessary mechanical properties for the proper operation of ramps, was fitted with an electro-hydraulic kit, thus not only extending the life of the ramp, but also turning the manual control ramp into a full automatic leveling bridge.
​
​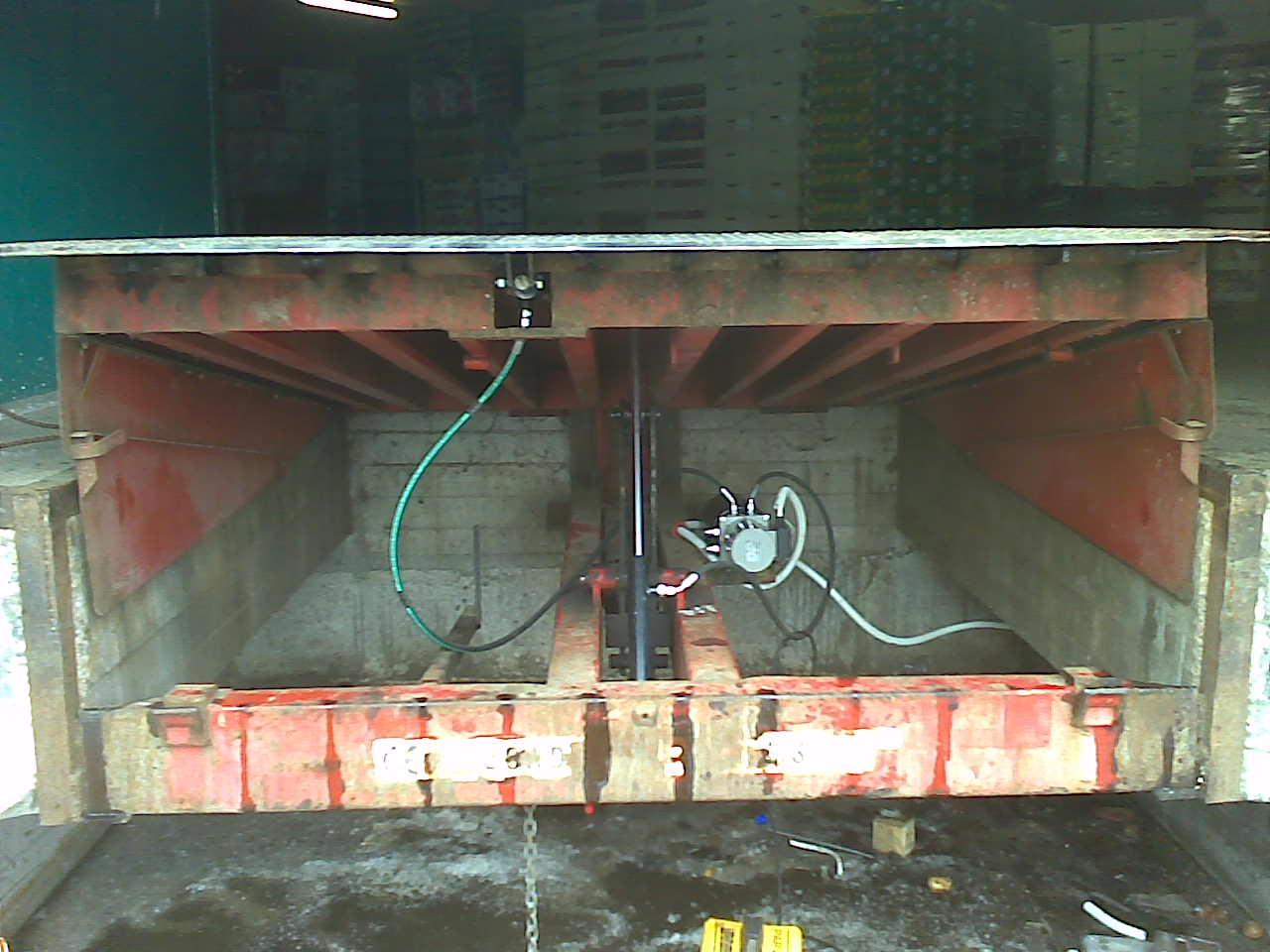 ​
​